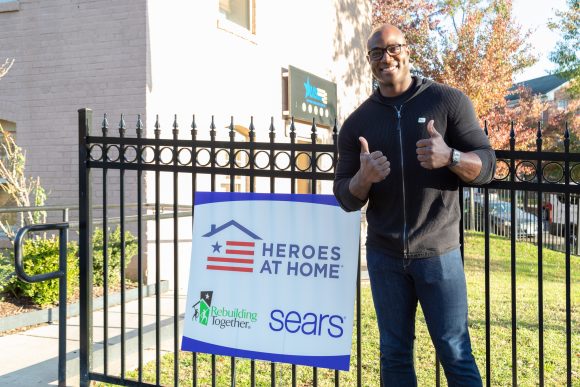 On a bright and sunny November weekend, the Sears Heroes at Home program partnered with Rebuilding Together and 9X NFL Pro Bowler and Super Bowl Champion, DeMarcus Ware, to honor veterans and conduct critical repairs and accessibility modifications to the U.S. Vets (United States Veterans Initiative) facility in southeast Washington, D.C.
One of four dozen similar projects scheduled nationwide for 2019 and 2020, the day brought nearly 30 volunteers, including Sears associates, to help with tasks like striping the parking lot and crosswalks, unpacking and assembling shelving units and furniture, and sprucing up landscaping. The project also included interior and exterior painting, and upgrades such as new toilets, towel bars and grab bars in the bathroom, and new sinks and a dishwasher in the kitchen.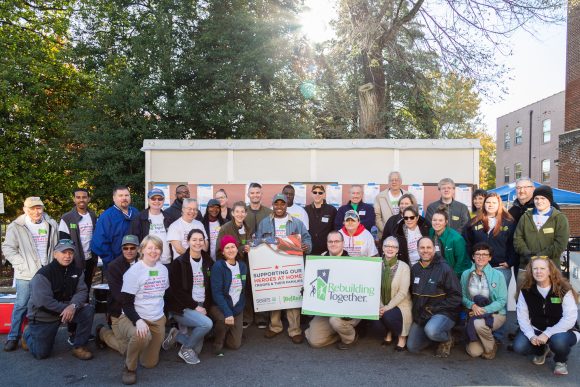 "Because my husband [Benjamin] is still on active duty, it was more than a privilege and honor to go help those folks," said Missy Arnold, manager, Transformco Asset and Profit Protection, and U.S. Air Force veteran.
Arnold has now volunteered with Sears Heroes at Home for three years. Her husband and son even helped out on a project. Having walked the walk, the family understands the importance of helping the veteran community.
"When someone decides to enlist in the military, they raise their hand and pledge to protect our country and our rights," said Arnold. "They know there might be a possibility that they might not come back home and helping those folks in our veteran family was very humbling for me."
Corinne Thomson, Transformco office retail associate, has close ties to the military which also inspired her to help out with this year's project. Her husband, Derek, is a Master Sergeant in the U.S. Air Force. The couple recently celebrated their third anniversary on Veteran's Day and frequently look for opportunities to volunteer.
"[Helping out] is a lost art," said Thomson. "I don't think people help out as much as we should."
Thomson noted the visibility this year's project received, particularly with Ware's support, and hopes it inspires others to volunteer in their communities.
Sears Heroes at Home is a national program designed to raise funds and assist military families in need by providing important home improvements. Since its inception in May 2007, the program has raised over $25 million to support veterans in need.
Click here to view a video recap of the November event.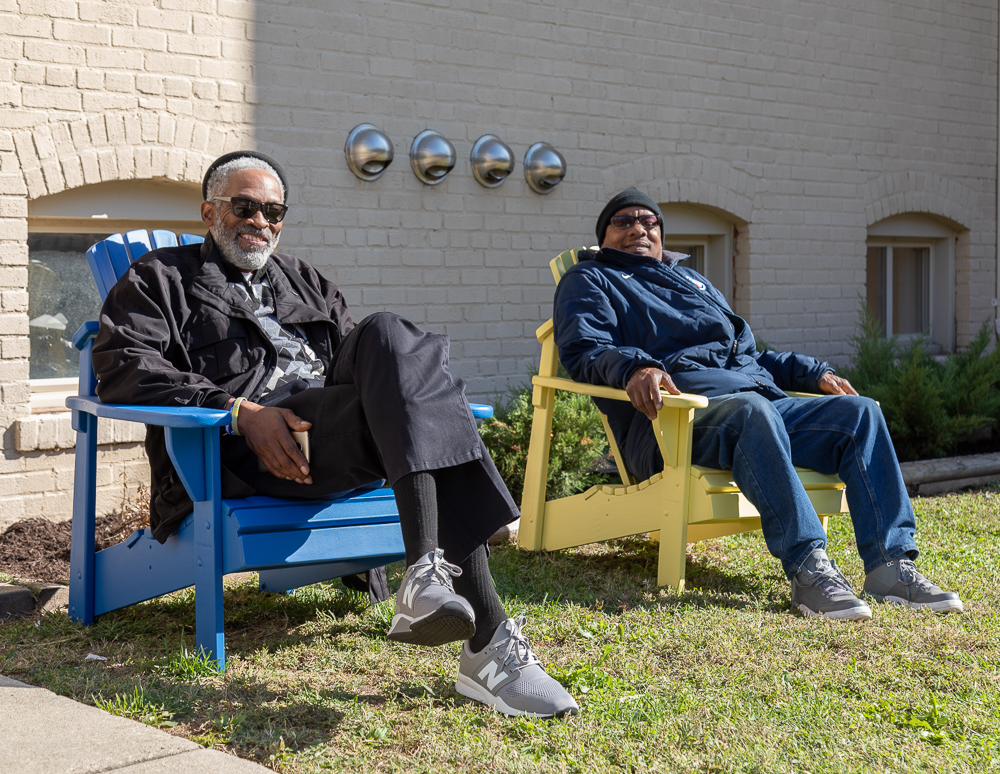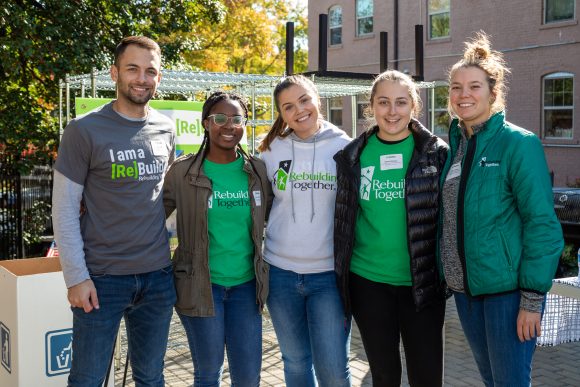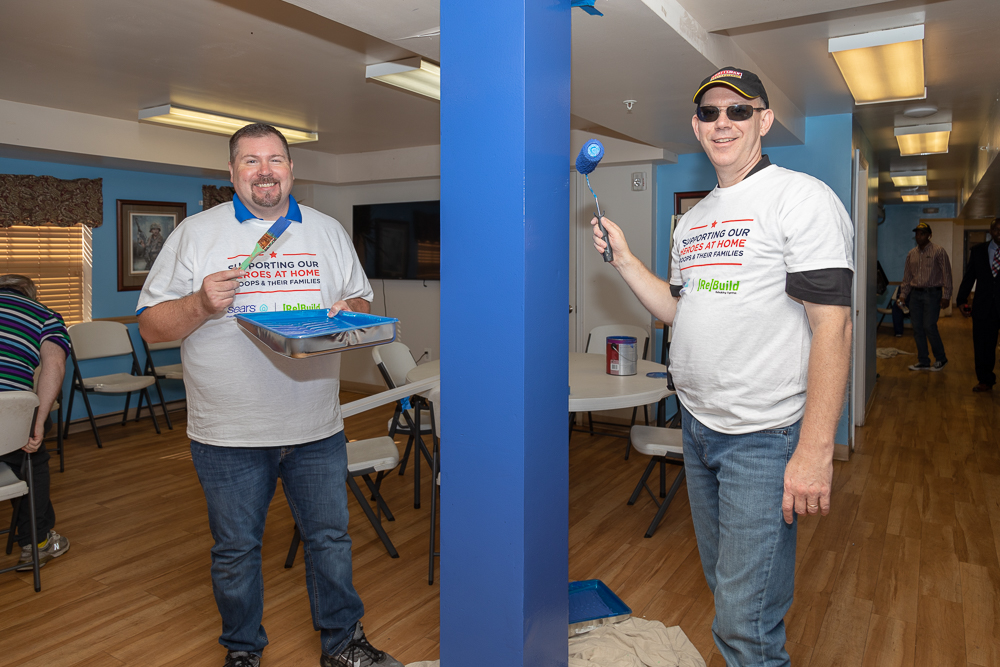 Share: